Editor's note: The following first-person entry is part of a recurring series detailing the experiences of Grassroot Soccer (GRS) Youth Reproductive Health Assistants (YRHAs). A different YRHA will be highlighted in each post.
The YRHA model is a flexible and creative solution to address heightened barriers adolescents in Zimbabwe face when accessing Sexual and Reproductive Health and Rights (SRHR) services and information due to the COVID-19 pandemic. Through on-the-job mentorship, GRS is strengthening institutional capacity to create safe spaces to provide youth friendly services and openly discuss social norms and taboos around gender, sexuality, and SRHR.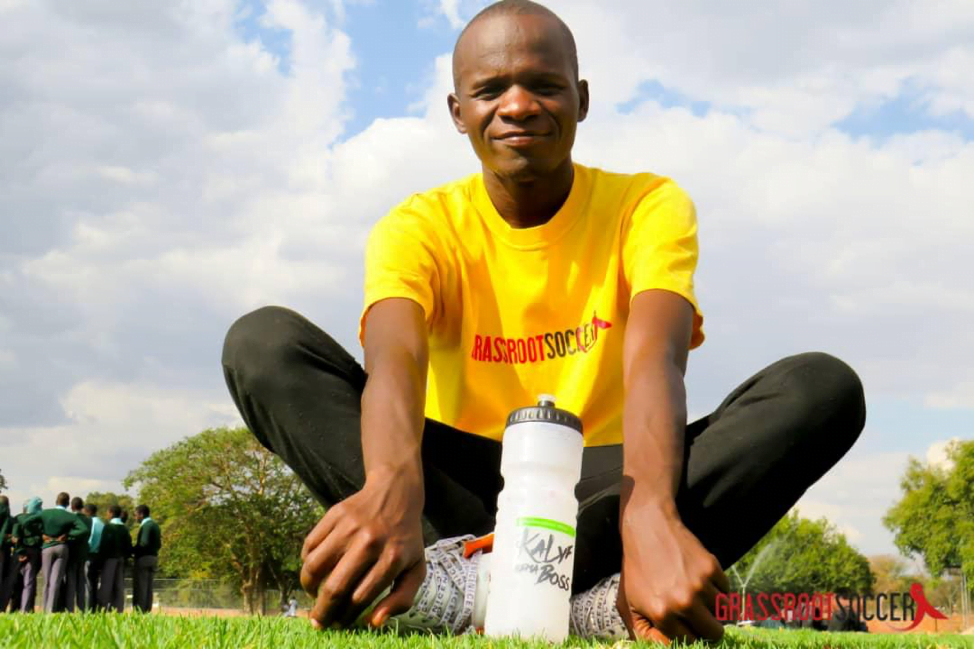 [As a GRS Coach] I knew how to mobilize for SRH services and escort adolescents to access the services. When I trained as a Youth Reproductive Health Assistant, I did not expect the job to be as fulfilling as it has been in the past few months. It has been an interesting journey from being a mobilizer [to becoming] a service provider.
I have been able to interact with everyone from the young people we serve, to parent and caregivers who are the custodians of the young people, to the community cadres who are the decision-makers and influence policies that affect how we can exercise our Sexual [and] Reproductive Health [and] Rights without fear of being judged.
I am a gender champion as I have been able to stand up to my community emphasizing that contraceptives are not just a woman's issue but as young men, we should be involved and support our ladies in choosing what they need to protect themselves and us from early pregnancies and early responsibilities. I have been able to discuss with young couples on the benefits of taking long-acting reversible contraceptives* and discussing the importance of dual protection, as we not only need to prevent early and unintended pregnancies but sexually-transmitted infections (STIs) and HIV. I hope that my work will reverse the rising HIV prevalence and incidence rates among my peers.
I will continue being the bridge to SRH services and I hope the decision I have taken to ensure that I provide accurate and appropriate information on contraceptives will drive my peers into taking a stand and address SRHR issues affecting them.
*Editor's note: Long-acting reversible contraceptives include the intrauterine device (IUD) and the birth control implant