Editor's Note: For ongoing resources related to COVID-19, please visit our COVID-19 Resources page.
---
As the global health community and the world come together to face the COVID-19 pandemic, we wanted to share what this means for Grassroot Soccer and how our organization is responding in these challenging times. Every decision we make is being guided by our long-standing commitment to putting the health of adolescents, and their broader communities, at the center of our work. We are committed to our mission – educating, inspiring, and mobilizing at-risk youth in developing countries to overcome their greatest health challenges– which is even more urgent given the imminent spread of coronavirus in Sub-Saharan Africa.
.
Before the COVID-19 pandemic, African adolescents were already nine times more likely to die from preventable causes than adolescents in high income countries. In addition to the direct risks for respiratory infection from COVID-19, the pandemic is forecasted to exacerbate major health challenges adolescents face – HIV, gender based violence, sexual and reproductive health choices, and pregnancy related morbidity – the cluster of issues that GRS has historically focused on and that counts for the majority of death and disability among young people in Africa. GRS is a critical stabilizing force for adolescents in these communities and the need for accurate information, mentorship and support is enormous.
According to the World Health Organization (WHO) regarding COVID-19, adolescents (and others) in Africa are at increased risk due to urban crowding, poor sanitation and weak health systems. Further, adolescents who have TB and/or are HIV positive and either don't know their status, or are inadequately treated, have an even greater risk due to decreased immunity. In addition, the social isolation, disruption, and economic ripples of this pandemic is forecasted to further contribute to pervasive health challenges including gender based violence, and access to routine HIV and sexual reproductive care.
According to the WHO Regional Office Africa, "Basic preventative measures by individuals and communities remain the most powerful tool to prevent the spread of COVID-19." Grassroot Soccer is deeply rooted in the communities where we work, and is uniquely positioned to leverage this cadre of coaches and partners across 28 countries to respond to the COVID-19 pandemic while supporting the threatened sexual and reproductive health (SRH) needs of young people.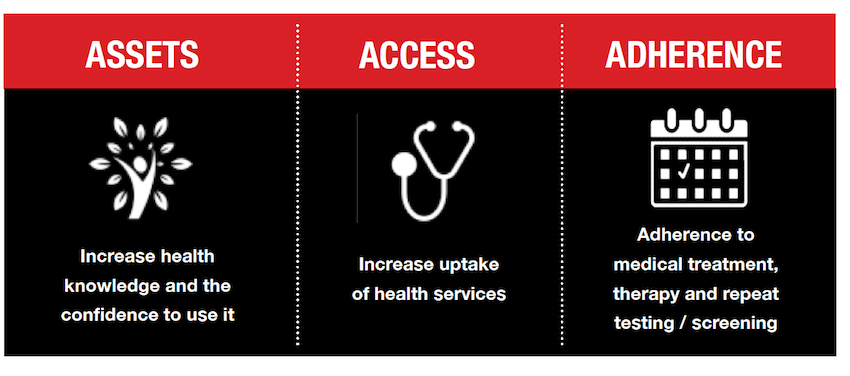 In terms of GRS programming, we are making several programmatic adjustments to support the response to COVID-19 while continuing to address acute health risks facing adolescents:
Where programs continue to operate, all GRS programs will include social/physical distancing and incorporate hand washing.
GRS has developed a specialized COVID-19 curriculum with activities to teach adolescents about hand washing, debunking myths around COVID-19, and mindfulness on face touching and close interactions; this curriculum can be used as a "booster" to current SKILLZ programming or as a stand-alone program, and it will be made free and open-source on the GRS website.
Where programs have been cancelled, we are moving to virtual delivery of SKILLZ curriculum (via direct messaging and social media) where possible.

While the content and delivery of our programs will adapt to address our new reality, our core principles of providing accurate information and support will not change, nor will our 3C's model: (1) an interactive, engaging health Curriculum that makes learning fun, (2) Coaches or mentors who adolescents trust, and (3) a Culture that is supportive and safe.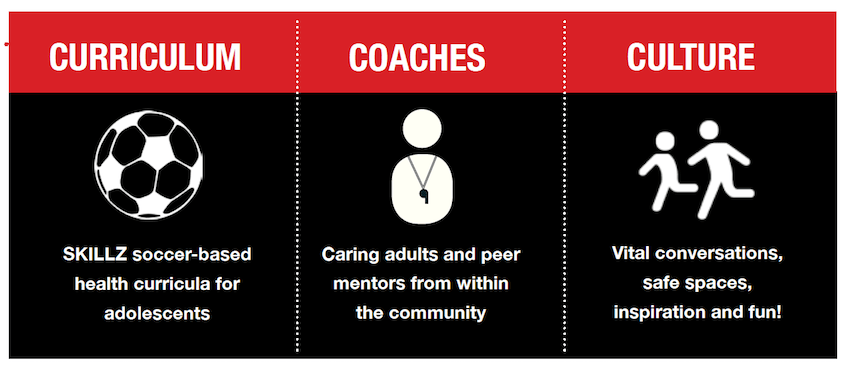 There is no doubt, we are all in this together. We are working closely with all of our partners to navigate how we can best serve adolescents, including those who already face unique health challenges. We seek to engage with and learn from our partners, so that we can share resources, information, approaches, and important moral support.
Much has changed in the past weeks and months, and our focus on investing in adolescents and helping them overcome their greatest health challenges has never been more urgent. Grassroot Soccer is all about adolescents, their families & their communities: COVID-19 affects everyone. Some worse than others. Ultimately, we believe in the power of adolescents to be agents of change during these challenging times.