Mental health is a critical health challenge for adolescents living with HIV, and one that has to be proactively addressed to scale up effective HIV prevention and treatment. If not addressed, these challenges can disrupt a young person's development and have far-reaching consequences for their mental and physical health and quality of life.
Mercy Mpango, a 21-year-old woman from Chongwe, Zambia, has had to overcome many obstacles in her life. She lost her mother when she was just 6 years old, and as a child suffered from a number of illnesses without being told exactly what the cause was. Mercy would push her father and older siblings for answers until, when she was almost 13 years old, her cousin sat her down one day and revealed to Mercy that she was HIV-positive, and that she contracted the virus from her mother.
When she learned her status, Mercy's behavior changed. She struggled with her mental health, often isolating herself during the difficult spell that followed. "I'd be sitting in class by myself thinking I was the only one taking medication, and it made me feel even worse," she said. When Mercy would go home after school, she would be affected even more by feelings of isolation, as she was the only child in the house taking antiretroviral medication.
Years later, this would change when volunteers stationed at Mercy's local health facility invited her to join Grassroot Soccer's SKILLZ Plus program for youth living with HIV.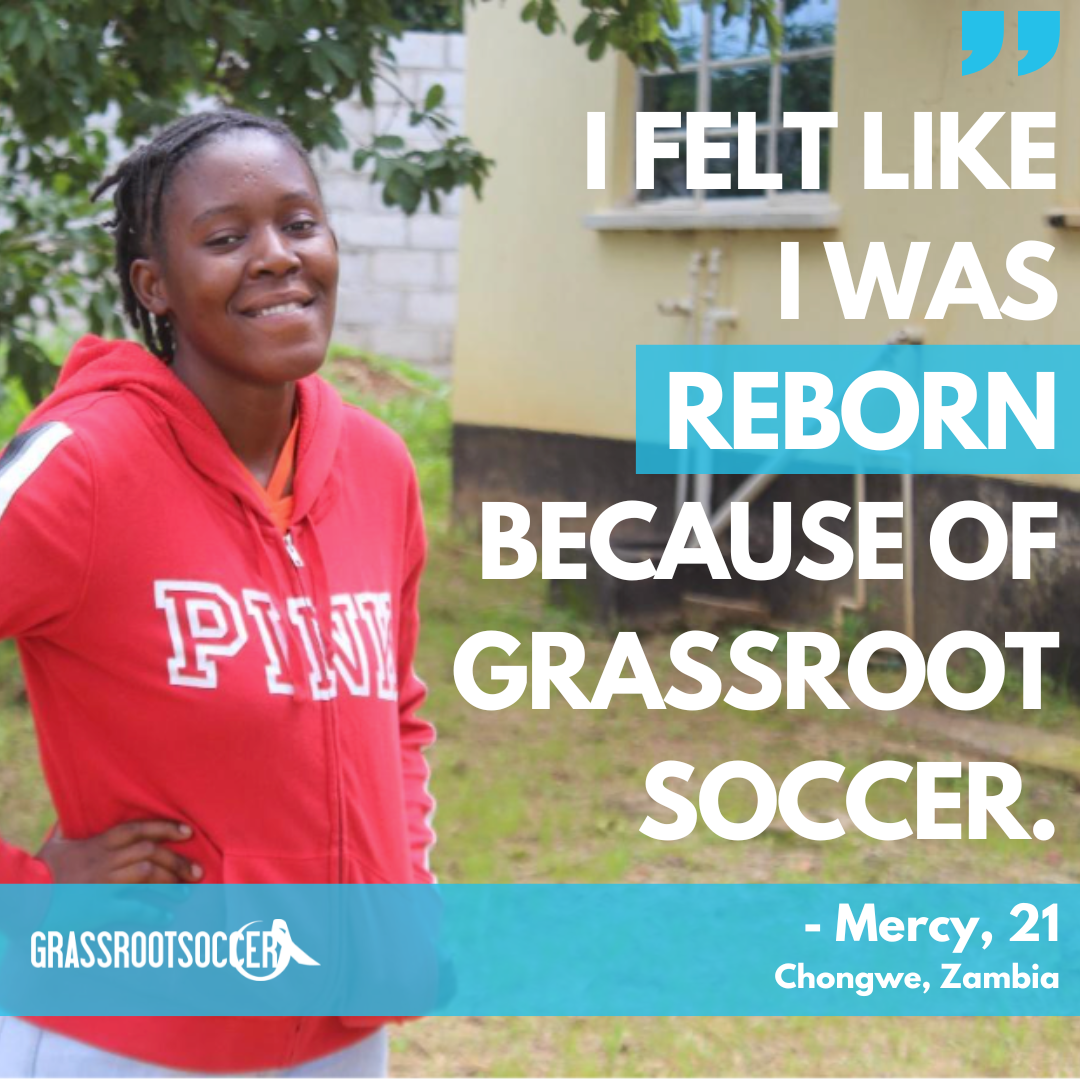 "When I first started attending Grassroot Soccer sessions, I loved the safe and open environment it provides," Mercy said. "This led me to open up. There, no one would point fingers at me over my status or how I have HIV at this age. All of that did not matter. I felt like I became a different person after losing myself when I found out about my status; I felt like I was reborn because of Grassroot Soccer."
Mercy enjoyed the program's activities, and the session on disclosure in particular stood out among the rest. "I never disclosed my status to anyone before Grassroot Soccer, and I always wondered what that would be like," Mercy said. "The session gave me the procedure of evaluating what needs to be shared before disclosing to someone."
Mercy has now become confident about speaking on HIV-related topics and knows how to approach them despite their sensitivity, thanks to the information she gained from Grassroot Soccer. Specifically, she also credits the support and mentorship of her SKILLZ Plus Coach, Simon, in empowering her personal growth.
"Coach Simon has been a great mentor," Mercy said. "He has really helped me regain my confidence."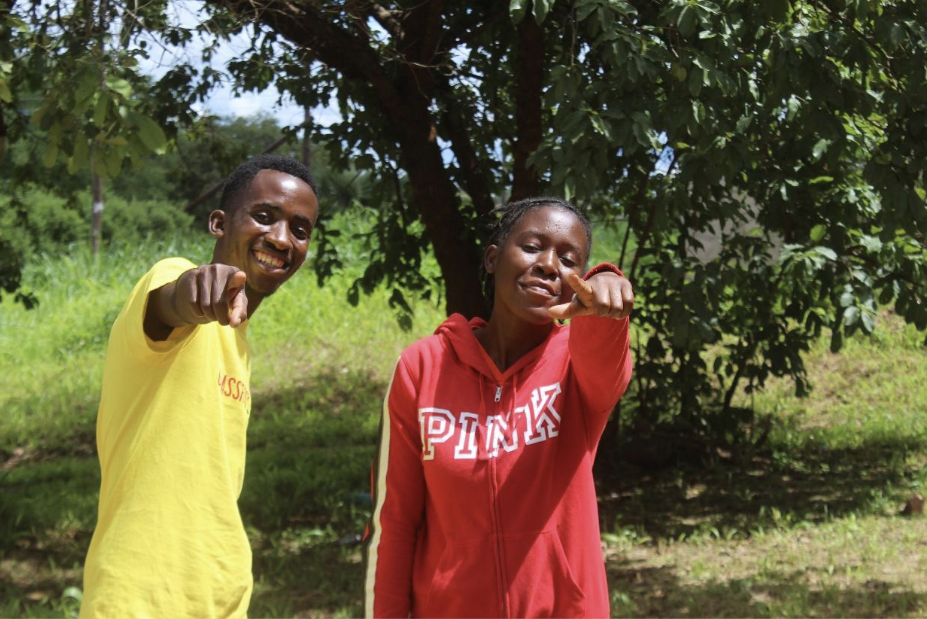 Mercy now volunteers at her local health facility where she continues passing on the information she gained from Grassroot Soccer to other youth in her community. In her free time, she enjoys watching movies and her favorite TV shows. Mercy plans on pursuing clinical medicine as her profession, with the hope of continuing to make a difference in people's lives.
Dauti Kalunga is the Communications Intern with Grassroot Soccer Zambia.