Dear Friends,
When I founded Grassroot Soccer (GRS) with three former teammates during the height of the AIDS crisis in Zimbabwe two decades ago, we recognized that soccer — a positive force in the community — could be used to engage adolescents to stop the spread of HIV and build healthier communities.
Today — more than 13 million youth reached later — GRS has proven that original belief in the power of soccer to be true time and again. And over those 20 years, we've evolved to take an integrated approach to adolescent health, recognizing the interconnectedness of young people's most pressing health challenges, such as sexual and reproductive health, HIV/AIDS, gender-based violence, and mental health.
An Increased Focus on Mental Health
Since the beginning, GRS has worked to create supportive environments where adolescents can build their resilience and self-esteem. These characteristics are key to young people's ability to take control of their lives — and in particular are critical protective factors for improving physical and mental health.
In 2021, GRS significantly expanded our mental health programming and developed MindSKILLZ: a signature mental health promotion curriculum that builds on 20 years of work enhancing adolescents' mental health resilience and linking participants with mental well-being and psychosocial support. Through this strategic focus on mental well-being, GRS is working to overcome the stigma attached to mental health and empowering adolescents to develop vital coping skills to navigate the stresses and challenges of everyday life, alongside interrelated health issues they may be dealing with (for example, depression is 2-3x more common in people living with HIV).
Partnering with Governments for Increased Impact
At GRS, we maximize our impact by working with locally led organizations to implement our programs. Through our unique network of partners — from community-based organizations to international NGOs to national and local governments — we are able to give GRS programs a far broader reach than we could ever have by ourselves. In 2021, we strengthened our relationships with governments in the countries in which we work and closely aligned our work to their priorities, allowing our programs to reach significantly more young people and increase their access to crucial health services.
Our partnership with the Ministry of Health in Zambia, for example, dramatically increased the number of referrals of youth living with HIV into the SKILLZ Plus program — GRS's youth-friendly intervention that addresses the specific needs of adolescents living with the virus. And in Ethiopia, the USAID-funded "Sport for Life" initiative brings GRS programs into the classroom and has been adopted nationally in schools, reaching millions of youth since 2004.
Propelling Us Into Our 20th Anniversary Year
All that GRS achieved in 2021 has served as a crucial launchpad for the organization into a pivotal milestone year in 2022: our 20th anniversary.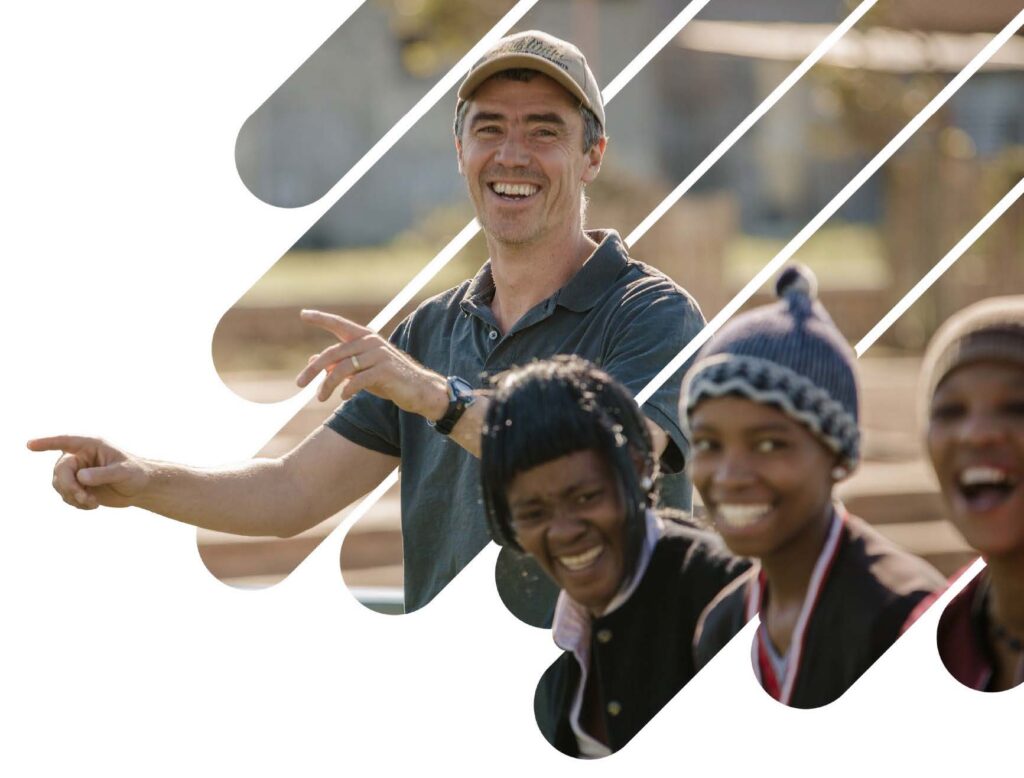 Such an occasion is a time for both reflection and action. As we look back on how GRS has grown from an idea to impact — and how we've grown from an initial cohort of 14 trained GRS Coaches to a global network of more than 13,000 — we're grateful to the donors and partners who have stood with us every step of the way. And as we look forward, we're renewed in our conviction to respond to the growing need for our work and reach millions and millions more adolescents across the globe.
Thank You
I invite you to read more about GRS's work and impact in 2021 in this Annual Report. Thank you for your ongoing commitment to working with us to empower young people to take control of their health and reach their fullest potential.
With appreciation,
Thomas S. Clark, MD
CEO & Founder