Our soccer-based health education programs meet youth on the front lines as they confront and overcome their greatest health challenges, such as sexual and reproductive health, HIV/AIDS, malaria, and gender-based violence.
By supporting Grassroot Soccer (GRS) programming, you are uplifting and standing beside adolescents as they navigate a time of great transition and growth. Now entering our seventeenth year, we have reached more than 2.3 million youth. Your continued belief in our work means even more young people will have the opportunity to connect with relatable mentors and effective, sport-based health curriculum, empowering them to live healthier, more productive lives, and become agents for change in their communities.
Here are just a few of the highlights your support has accomplished in 2019!
1. You're empowering adolescents to know their status.
According to UNAIDS, 25% of people living with HIV globally do not know their HIV status. That's over 9 million people who don't know they are HIV-positive. However, our community-based approach is actively working to change this.
Testing doesn't just begin with the test itself. Stigma and fear contribute to a lack of testing in many communities, and having a trusted mentor to talk to can make a difference. In all our life-saving health and wellness programs, trained GRS coaches engage in meaningful conversations with participants. This often includes addressing their concerns and fears around HIV testing.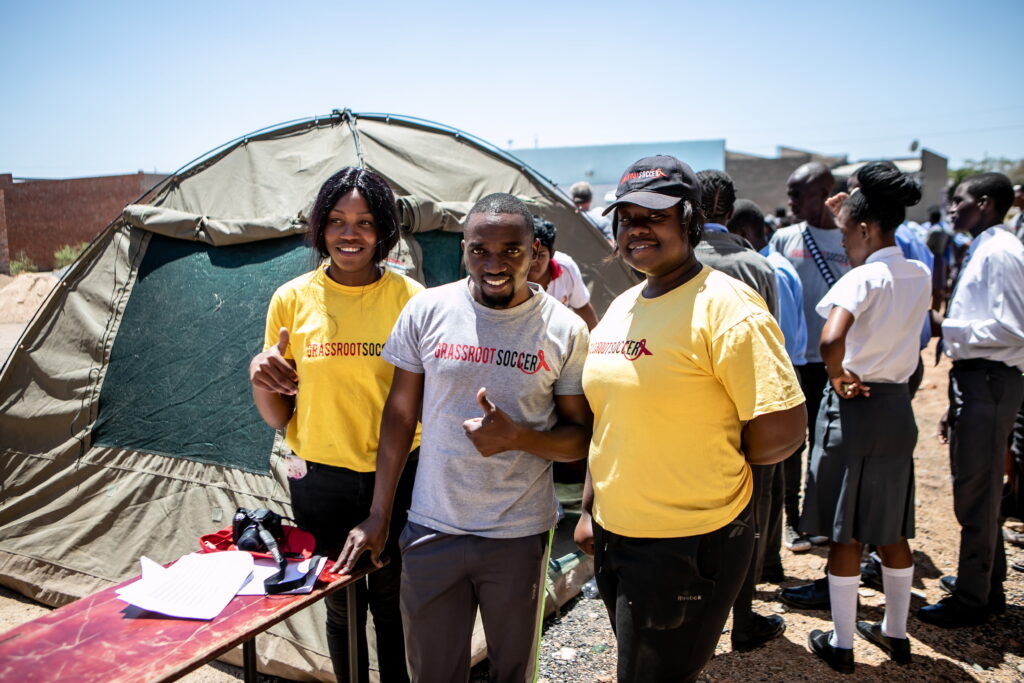 2. You're equipping them with knowledge, health skills, and access to adhere to treatment.
GRS provides referrals and support to adhere to treatment. Adherence can be challenging for adolescents, and with the help and support of other HIV-positive peers and HIV-positive role model Coaches, youth in GRS programs are up to 2.5 times more likely to adhere to treatment.
Additionally, GRS has implemented support intervention and clubs for HIV-positive youth, led by HIV-positive Coaches. By sharing their own personal journey with stigma, disclosure, and adherence, these Coaches have a deeply profound effect on participants who are navigating their own experiences living with HIV.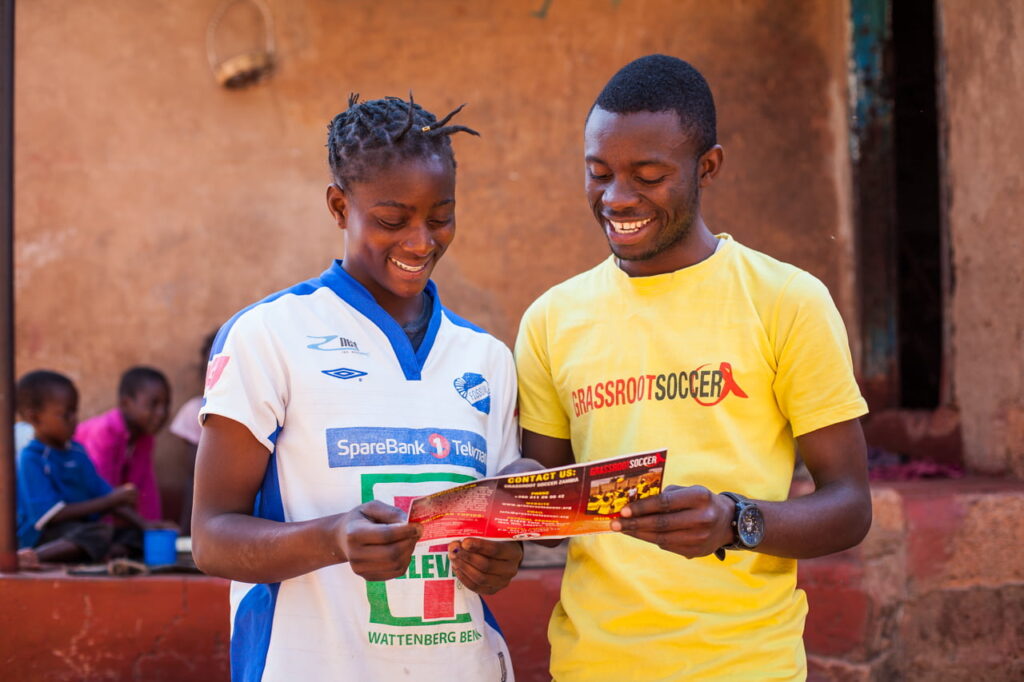 3. You've scaled up our boys programming, shifting attitudes and behaviors around health and gender equality.
Findings from an evaluation of SKILLZ Guyz demonstrate that using soccer as the hook to create a safe environment for conversations around anger management and masculinity appears to be an effective entry into changing adolescent boys' and young men's knowledge, attitudes, and behaviors, particularly related to gender equality and violence against female partners.
These results have fueled our expansion of SKILLZ Guyz programming into nine countries, reaching thousands more adolescent boys. The program aims to build the assets of adolescent boys: HIV, sexual, and reproductive health knowledge as well as anger management and conflict resolution skills; access to health services; and adherence to healthy behaviors.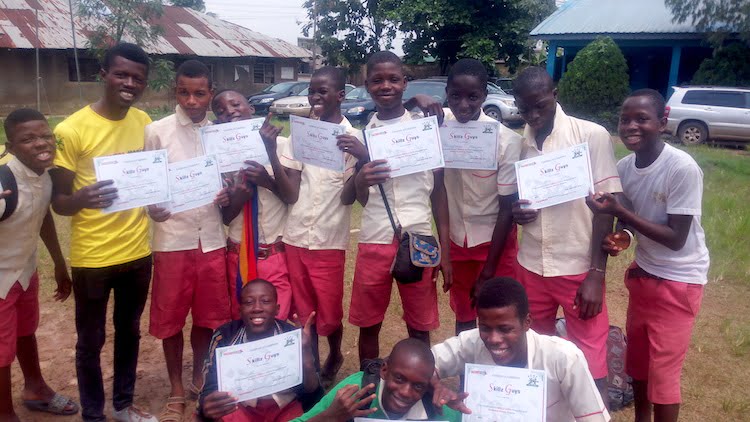 4. You've empowered girls and young women with tailored HIV prevention, reproductive health, and life skills training.
Young women like Rejoice Blessing Muruge, whose experience in Grassroot Soccer's DREAMS (Determined, Resilient, Empowered, AIDS-free, Mentored, and Safe) programming – a partnership with FHI360 – proved to be transformative.
As a GRS participant, Rejoice felt empowered to think critically about her future while learning critical health skills and HIV/AIDS prevention methods. She later joined GRS as a Coach, where she has traveled around the Mutare district empowering young adolescents with the messages and lessons she learned as a youth participant. Of her time as a GRS Coach, Rejoice says: "It has shown me that there are more ways of giving to the community and I have the potential to have great impact not only in my country but in the world at large."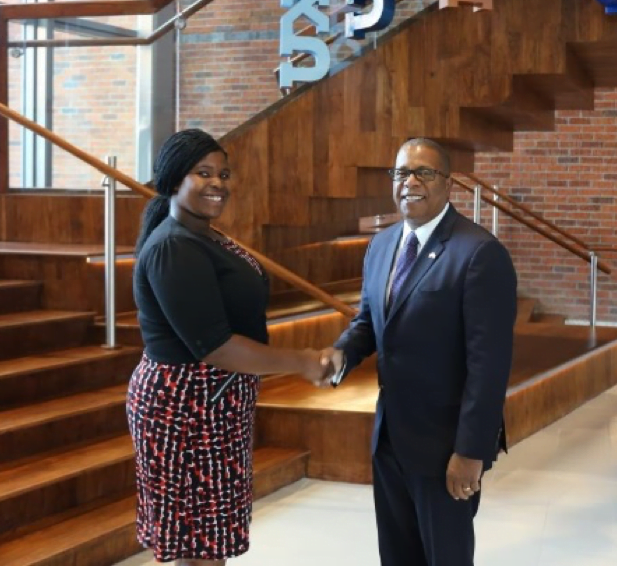 5. You've leveraged soccer to influence uptake of critical health services aimed at HIV prevention among young adolescent boys and young men in Zimbabwe.
Earlier this year, Grassroot Soccer Zimbabwe (GRS) announced an exciting partnership with Population Services International (PSI) that continues our commitment to reducing the HIV incidence rate among adolescents and young adults in areas of southern Africa and around the world.
The program utilizes soccer-based interventions and Caring Coaches to generate demand for and facilitate access to voluntary male medical circumcision (VMMC), condom distribution, and HIV self-testing demand creation for adolescent boys and young men ages 15-29 in Bulawayo and Harare Provinces. Circumcision is a critical component of HIV prevention; according to the World Health Organization, medical male circumcision reduces the risk of female-to-male sexual transmission by 60%. Grassroot Soccer's curriculum, called Make the Cut, is presented by a circumcised adult role model and addresses key barriers that deter adolescent boys and men from being circumcised and highlights the benefits of being circumcised. Read more about the launch.
6. Whether you competed in an endurance event, contributed to an appeal, or took to the field at a tournament, you grew the GRS community while fueling adolescent health.
This year's Changemaker Cup UK gathered pro legends, including Rio Ferdinand, Laurent Manuel, Park Ji-sung, and Niko Kranjčar, and raised £110,000 for GRS programming.
GRS Global Ambassadors Rachel Riley, Oguchi Onyewu, and Quinton Fortune delivered a win for adolescent health with their lively presence at the event, sharing their insights and expertise on and off the pitch. Read more about the exciting day here.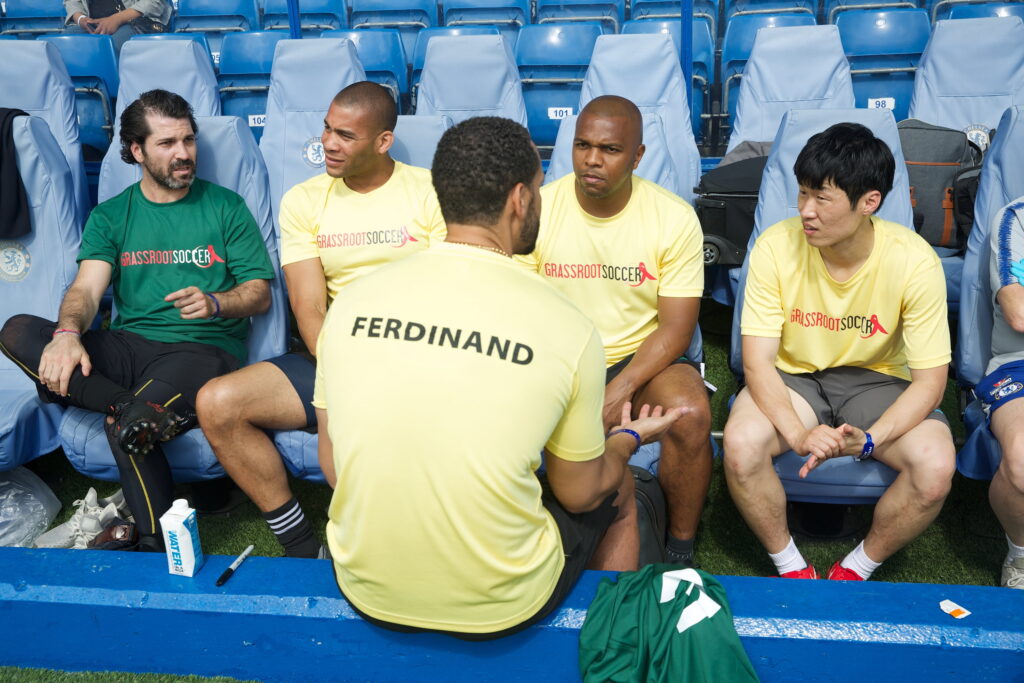 7. We joined thought leaders, scientists, medical practitioners, and influential stakeholders from around the world at groundbreaking conferences.
Among them was the ninth-annual SA AIDS Conference in Durban. The biannual conference is the second-largest HIV conference in the world and brings together more than 3,000 people, 25% of whom represent countries other than South Africa. During our time at the conference, GRS had the privilege of sharing two poster presentations.
The first poster evaluated our sport-based model for demand creation alongside Special Olympics South Africa (SOSA) to provide Sexual and Reproductive Health and Rights (SRHR) knowledge to young people with intellectual disabilities. This population is especially vulnerable to HIV infection, experiences a higher risk of violence, and is subjected to numerous types of discrimination. SOSA and GRS designed and implemented a sport-based health and life skills program, supported by the South African National Lottery Commission, to address this priority need in South Africa.Our second poster presentation highlighted our collaboration with AHF Southern Africa to provide adherence support to adolescents living with HIV.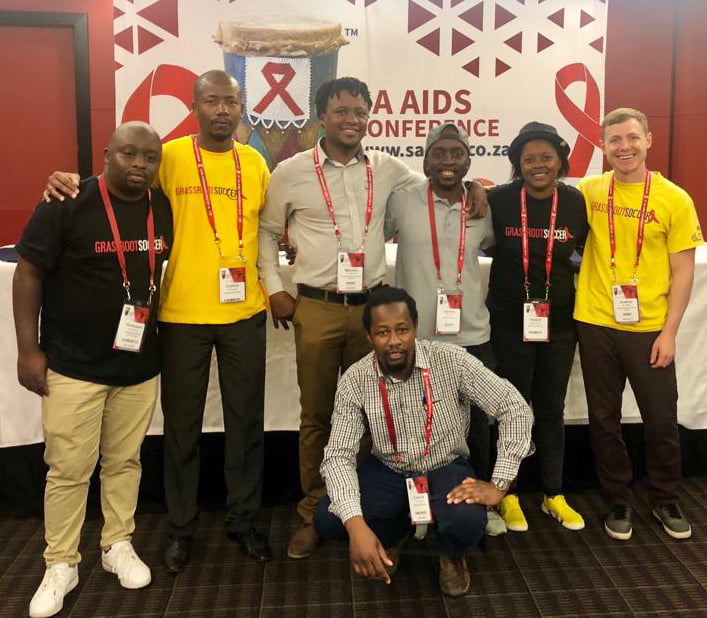 8. You created real-life opportunities for youth and world-class champions to come together on the pitch.
Two-time World Cup Champion and US National Team player Christen Press brought the team's message of gender parity across the world. Press, a GRS Global Board Member and Global Ambassador visited Khayelitsha in November, where she participated in the GRS Equalize! tournament. She and GRS supporter and teammate Tobin Heath spent the day with participants and coaches, advocating for gender equality, playing some spirited football, and talking to youth about resilience and the power of positive belief.
Adolescent girls are particularly at risk of contracting HIV, and are more than twice as likely to become infected than boys of the same age. Gender-based sexual violence contributes to the spread of HIV – girls who have experienced sexual violence are 1.5 times more likely to contract HIV.
Want to keep the momentum going? If you want to unlock the unlimited potential of every adolescent, please consider a gift to Grassroot Soccer today.