Since Youth Development and Empowerment Initiative (YEDI) was founded a decade ago, YEDI and Grassroot Soccer (GRS) have worked together to equip young people in Nigeria with knowledge, confidence, and services to lead healthy lives. Since the partnership began in 2011, GRS and YEDI have trained more than 1,100 Coaches, who in turn have reached more than 262,000 young people across four states in Nigeria (Lagos, Ogun, Akwa Ibom, and Abuja) — with expansion to a fifth state, Kano, to begin in 2022.
As a GRS implementing partner, YEDI Coaches are trained as community change agents who engage vulnerable youth through SKILLZ: GRS's age-appropriate, gender-sensitive curricula that combine soccer metaphors and activities with critical health information on topics including sexual and reproductive health and rights (SRHR); HIV prevention, testing, and linkage to care; and gender-based violence. Additionally, with the support of ExxonMobil Foundation, GRS and YEDI have worked together over the past decade to reach young people with the knowledge and confidence to protect themselves against malaria, and to ensure that they have access to bed nets to keep themselves safe.
In celebration of YEDI's 10th anniversary, GRS is proud to reflect on our decade of partnership to support Nigeria's youth in overcoming their greatest health challenges.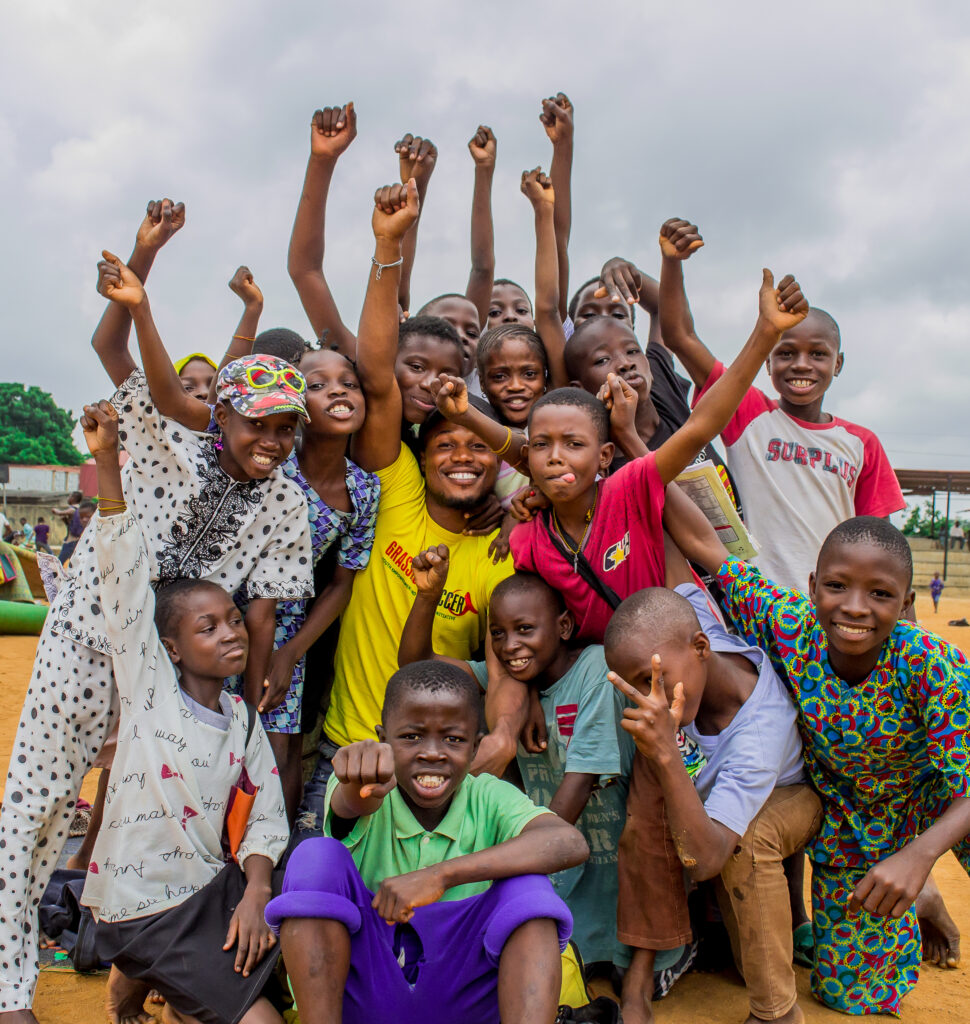 2011 – Partnership Begins
GRS and YEDI launched their first partnership in 2011, initially collaborating to design and pilot a youth-focused malaria- and HIV-prevention program called SKILLZ Naija. Delivered in schools, the program uses soccer to engage Nigerian youth from the country's most disadvantaged communities and empower them with important life and coping skills through interactive activities.
2012 – First YEDI Coaches Trained
Following the launch of SKILLZ Naija, the GRS-YEDI partnership began to scale. GRS trained 42 YEDI Coaches to implement the program; by the end of the year, these Coaches had reached more than 5,250 adolescents.
2013 – Empowering the Next Generation of Urban Young Professionals
In 2013, YEDI launched a program called "Urban Achievers" aimed at providing youth with necessary skills for the job market through the support of YEDI Coaches in their communities. Urban Achievers created a platform for skilled and unskilled unemployed youth to acquire financial literacy, entrepreneurship, employability, and education skills to achieve success in their lives. As part of this initiative, YEDI works in partnership with private and public sector partners across Nigeria to identify employment gaps and link YEDI Coaches to appropriate opportunities. The program also promoted dialogue between youth and community stakeholders to raise awareness around and address the issue of urban youth unemployment in Nigeria.
2014 – Launch of SKILLZ Holiday Camps
In 2014, GRS and YEDI launched their first SKILLZ Holiday Camps: out-of-school, five-day programs for both in-school and out-of-school youth. These camps include a critical family engagement component: on the last day, participants share key messages learned during the program with their parents/guardians through songs, drama, and a presentation. Interactive sessions also include activities to encourage parents to make a conscious effort to create a supportive household environment for their children and learn about SRHR.
By the end of 2014, across all programs, 345 trained YEDI Coaches engaged more than 44,000 youth.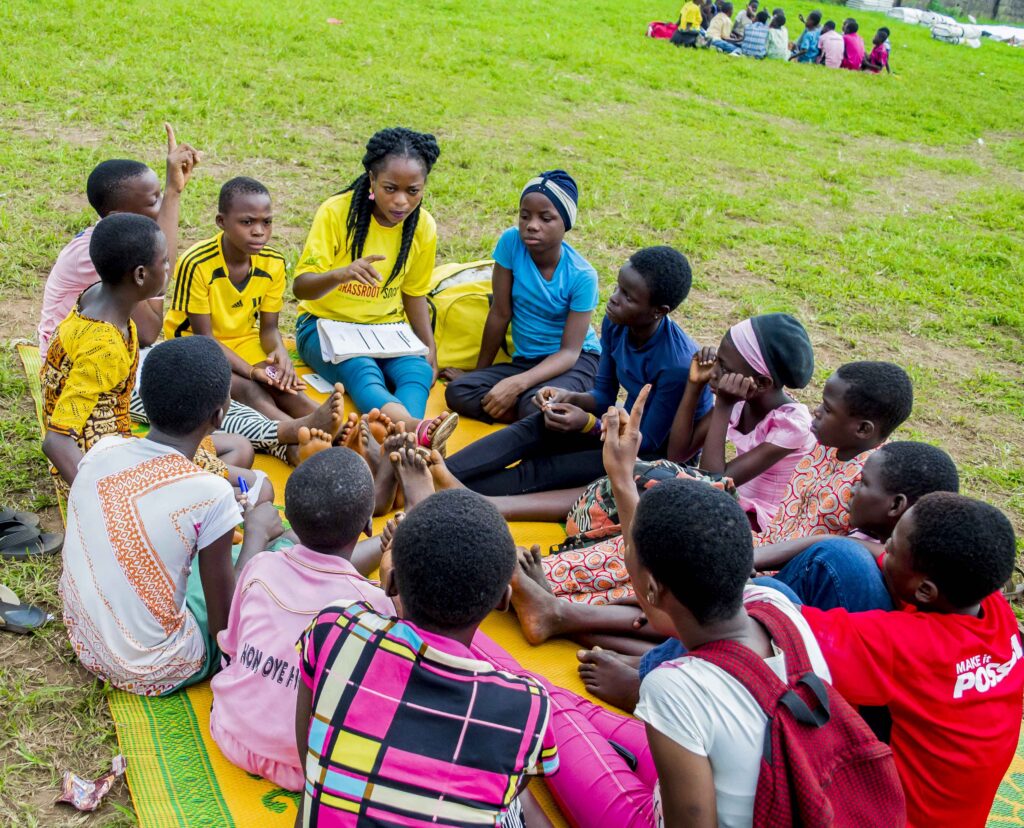 2015 – Rollout of SKILLZ Girl
In early 2015, YEDI rolled out "SKILLZ Girl Naija," an intervention through which trained female Coaches serve as powerful role models that teach girls between the ages of 10 and 19 about SRHR and female empowerment. These trusted female Coaches create a safe atmosphere for learning and work with girls to improve their knowledge of sexual and reproductive health issues, including gender-based violence and family planning.
2016 – Adapting an Age-Appropriate Approach
In 2016, GRS and YEDI split SKILLZ Naija into two age-appropriate curricula: Basic SKILLZ for upper primary school students (age 10 to 12) and Advanced SKILLZ for secondary school students (age 13 to 19). Across all interventions, GRS and YEDI engaged more than 37,000 young people in 2016.
2017 – Launch of SKILLZ Guyz
With funding from Laureus Foundation, in 2017, YEDI and GRS pilot-tested SKILLZ Guyz, a single-sex, gender transformative intervention for adolescent boys 13-16 that increases sexual and reproductive health knowledge and builds important life skills. Over the course of 11 sessions, SKILLZ Guyz Coaches facilitate discussions with participants on masculinity, gender equality, sexual health, violence, and substance use. Since its development in Nigeria, SKILLZ Guyz has been scaled up in 11 countries across Sub-Saharan Africa.
2018 – Demonstrating Impact
A 2018 external evaluation of SKILLZ Guyz, also conducted with the support of Laureus Foundation, demonstrated the program's effectiveness. For example, the evaluation indicated that starting conversations around anger management and masculinity appears to be an effective entry into changing adolescent boys' and young men's knowledge, attitudes, and behaviors, particularly related to gender equality and violence against female partners. The evaluation also found statistically significant improvements in gender-equitable attitudes of SKILLZ Guyz participants and indicated the intervention is effective among both in-school and out-of-school adolescent boys.
2019 – Continuing to Scale
In 2019, GRS and YEDI continued to scale and reached the most young people in a single year in the history of the partnership. Through more than 3,500 interventions, GRS and YEDI engaged nearly 45,000 participants in 2019!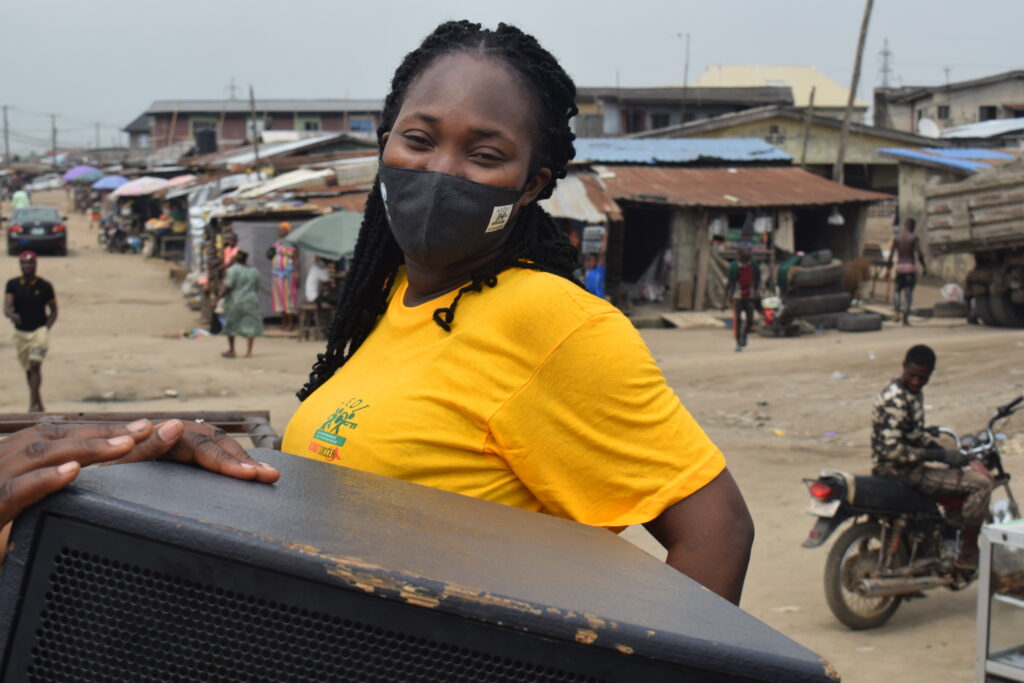 2020 – Adapting in the Face of a New Challenge
When COVID-19 arrived in 2020, GRS and YEDI rapidly adapted to the challenges brought on by the pandemic, using a broad range of platforms and virtual innovations to continue reaching youth. YEDI Coaches and government health experts utilized radio, TV talks, social media platforms, and webinars to engage youth in dialogue around malaria, SRHR, and HIV prevention. Additionally, YEDI Coaches visited adolescents at their homes, bringing with them interactive GRS SKILLZ Magazines: a fun, interactive, and remote resource that uses soccer metaphors to communicate comprehensive health information on topics like SRHR, HIV, mental health, and COVID-19. In this way, through innovation and partnership, YEDI and GRS continued to engage communities and ensure young people could continue receiving life-saving health information and services during a challenging time.
2021 – Partnering for USAID's Flagship Family Planning Project
In February 2021, a Development Alternatives Incorporated (DAI)-led consortium of partners — including GRS, YEDI, the Women Friendly Initiative (WFI), and Yellow Brick Road (YBR) — came together under USAID's new five-year Youth-Powered Ecosystem to Advance Urban Adolescent Health (YPE4AH) Project, which seeks to empower young people in Nigeria to access the skills, social capital, and resources they need to realize their futures. Together, these organizations are working holistically to improve the health and well-being of out-of-school adolescents living in urban slums in Nigeria's two largest states, Lagos and Kano, through an ecosystem powered by adolescents, from a human capital perspective, and through increased uptake and sustained use of voluntary family planning. With this exciting and large-scale endeavor, YEDI and GRS continue to bring GRS's work to more adolescents in the country.
GRS is proud of the impact in Nigeria that our deep partnership with YEDI has enabled over the past 10 years. We look forward to all that we can accomplish together over the next 10!