In celebration of our 20th anniversary, Grassroot Soccer (GRS) is releasing today, on World AIDS Day, a limited edition commemorative jersey designed and released in partnership with Icarus Football and SOCCER.com!
Proceeds from jersey sales will support Grassroot Soccer and our soccer-based health programs, which equip young people with the life-saving information, services, and mentorship they need to address their most pressing and interconnected health challenges, such as HIV/AIDS, sexual and reproductive health, and mental health.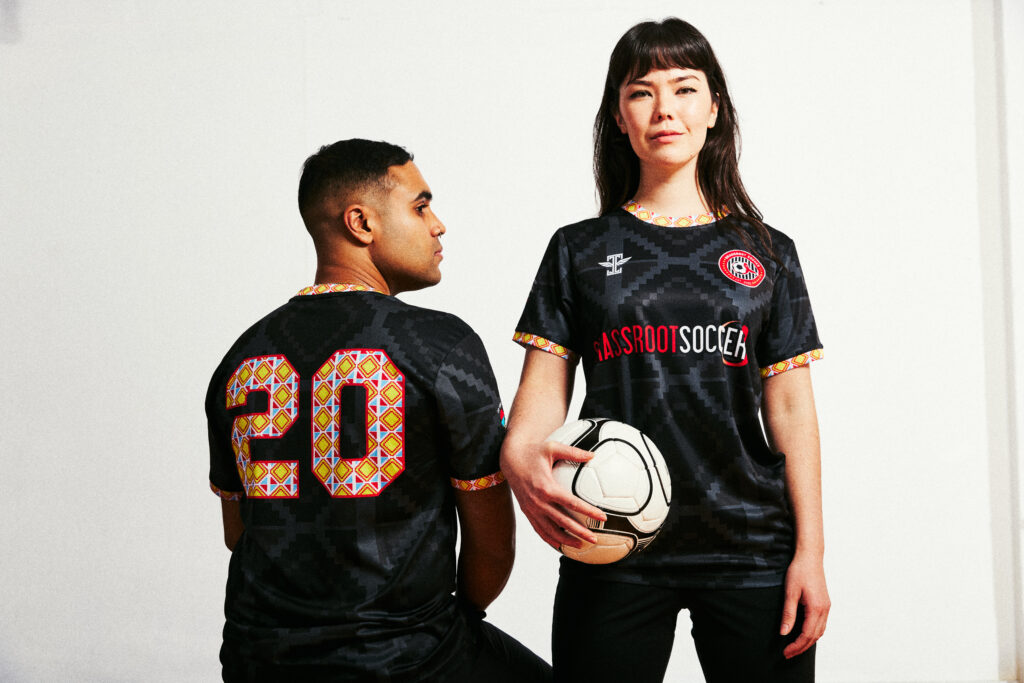 Designed in collaboration with the team at Icarus Football, the jersey celebrates Grassroot Soccer's history and impact while embodying our vibrant, fun, and positive culture — a key part of our signature approach that uses soccer to engage adolescents around the most important, difficult, and often taboo health topics. The pattern of the jersey and trim are inspired by traditional Xhosa patterns in South Africa, where Grassroot Soccer has a long-standing affiliate site and runs programs. The number 20 on the back of the jersey signifies the organization's two decades of impact on adolescent health.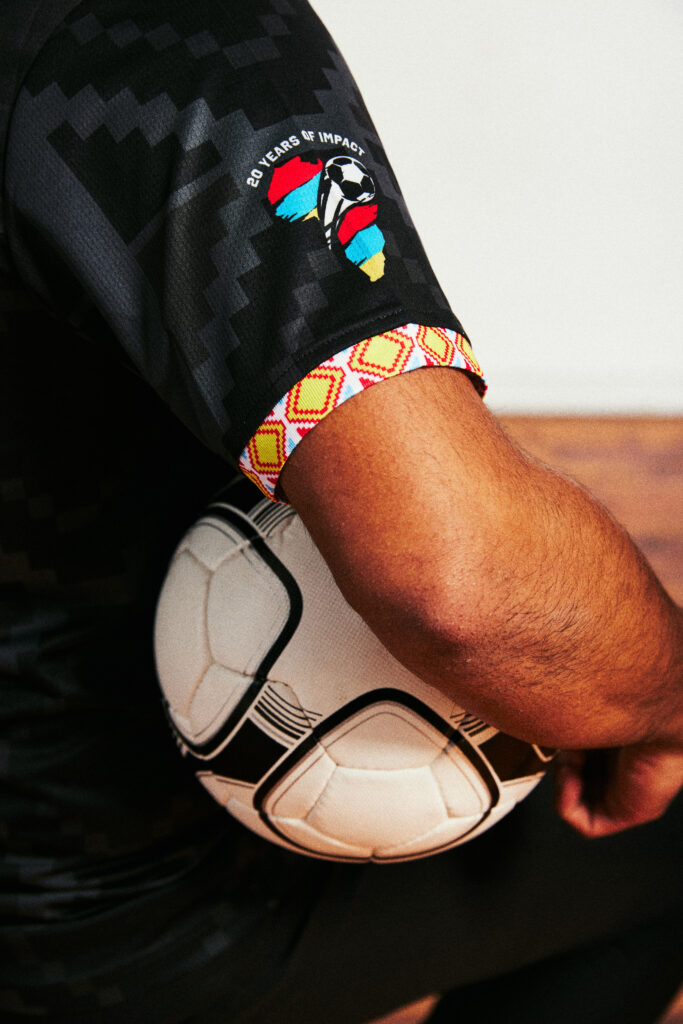 The jersey's crest features 20 stars for the organization's 20 years, along with a soccer ball ensconced by a red ribbon, the universal symbol of awareness and support for people living with HIV. The vertical black stripes in the crest are an homage to Highlanders F.C.: the club in Bulawayo, Zimbabwe that Grassroot Soccer's four co-founders played for during the height of the AIDS epidemic. Their experience watching friends die of AIDS while playing for Highlanders led them to recognize that soccer — a positive force in the community — could be used to engage adolescents to stop the spread of HIV, leading to the founding of the organization.
You can order your jersey on SOCCER.com, and learn more about it in their interview with Grassroot Soccer Co-Founder Ethan Zohn here.
Got yours already? Share a selfie rocking it on social media and be sure to tag Grassroot Soccer!