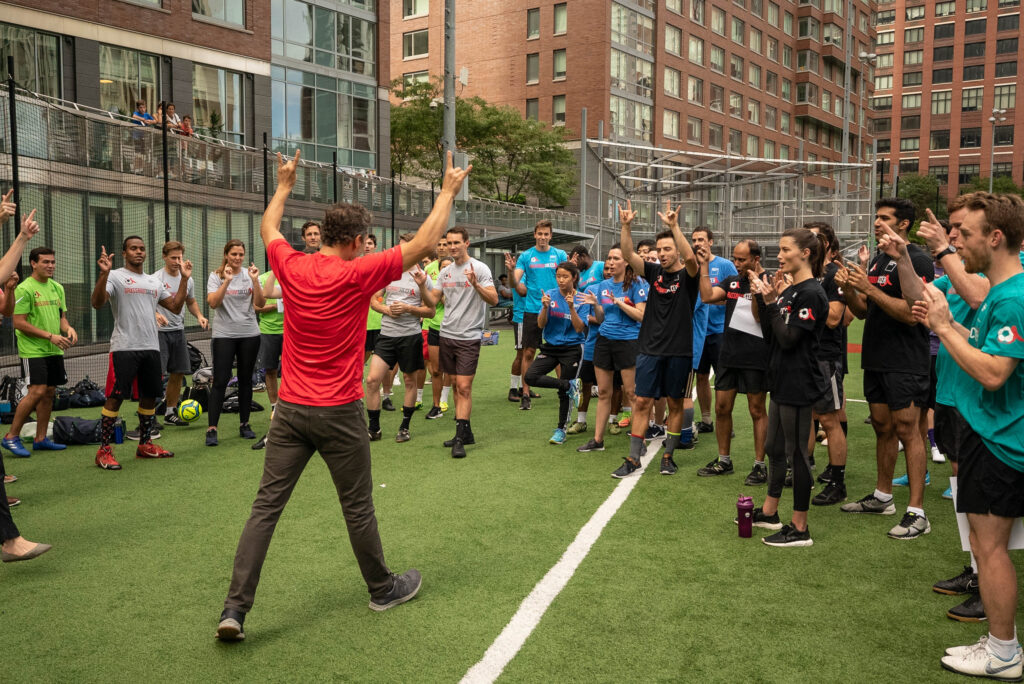 On Tuesday, August 27, nearly 100 intrepid Goldman Sachs employees took a break from their busy work day and convened in Battery Park for the second annual Equalizer Cup. The Equalizer Cup brings together Goldman employees in support of Grassroot Soccer's work challenging negative gender norms, decreasing gender-based violence, and engaging boys and young men in creating more gender-equitable communities.
Play opened up with participants joining together for an enthusiastic "kilo," Grassroot Soccer's signature way of giving praise. After a hard-fought win on penalty kicks, Team Fantle walked away with this year's trophy and office bragging rights. The competition was fierce but nevertheless, there was an impressive mix of experienced soccer players and beginners all coming together for a cause they believe in. Players participated in a Grassroot Soccer activity commonly used to teach adolescents about HIV risk factors, making the evening about soccer and team bonding, with a focus on playing for a cause bigger than any one individual on the pitch.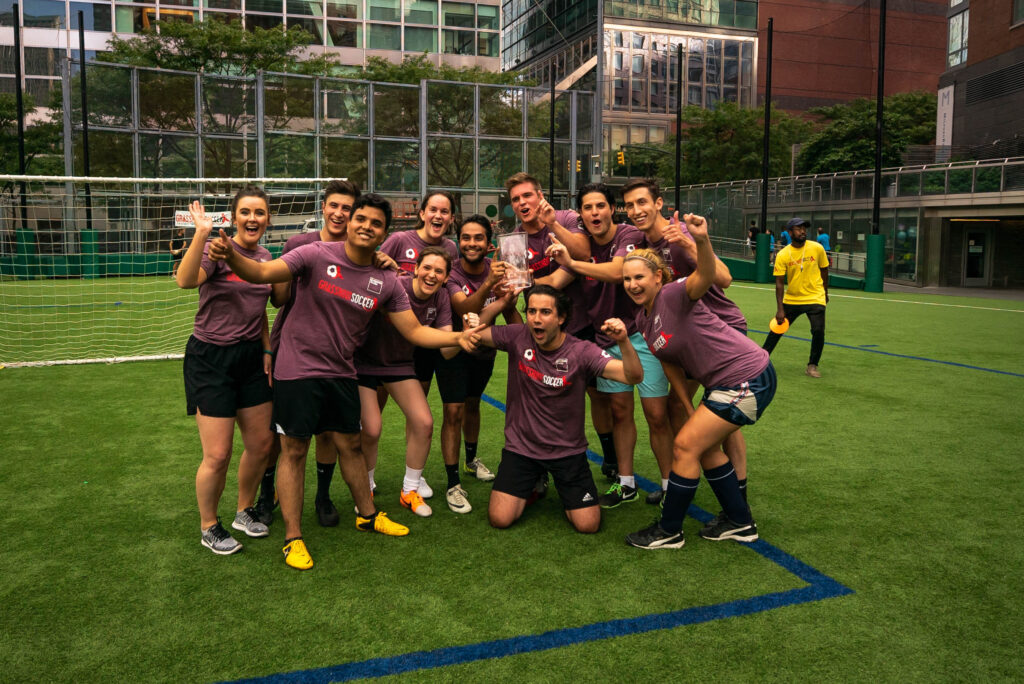 The event wrapped up at Harry's Italian with food, drinks, and lively conversation among players and Grassroot Soccer staff on hand to celebrate and educate.