On November 30, Grassroot Soccer (GRS) brought its community of supporters together at the Ziegfeld Ballroom in New York City — and around the world via livestream — for Change the Game: Grassroot Soccer's Seventh Annual World AIDS Day Gala. Thanks to the generosity of the global GRS community, the incredible night raised over $1.6 million for Grassroot Soccer programs, which leverage the power of soccer to equip young people with the life-saving information, services, and mentorship they need to live healthier lives.
Taking place on Giving Tuesday, the Gala was held in New York City for the first time in its history. With a program featuring award-winning entertainers, global health luminaries, soccer stars, and GRS leaders, the evening celebrated GRS's impact, championed the power of soccer to engage adolescents around their health, and raised critical funds for GRS to ensure that young people in Africa aren't left isolated, left out, or left behind.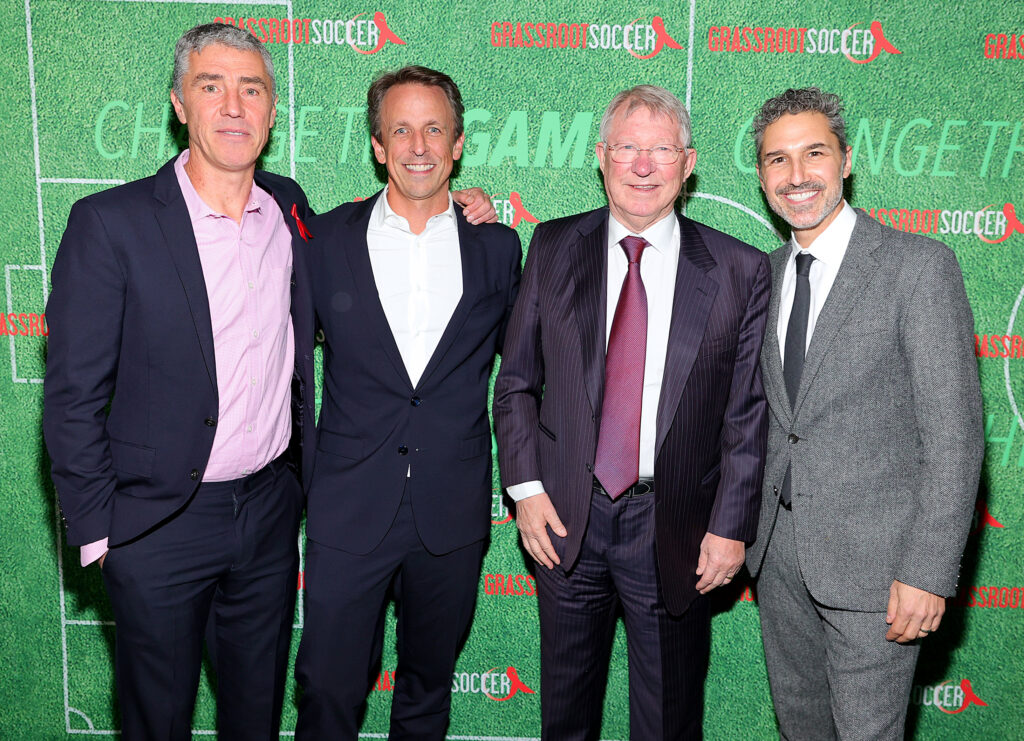 Guiding the program with the command of a true playmaker, emcee Roger Bennett of NBC's Men in Blazers kicked off the evening with an energetic welcome and heartfelt tribute to how soccer can be about more than wins and losses. "The game is best when it transcends the mere sport and is about true human goodness," Bennett said. "Grassroot Soccer represents all that is good about the game of football."
Following Bennett's introduction, Gala Co-Chair and GRS U.K. Board Member Erin Summe welcomed guests before turning it over to GRS Founder and CEO Dr. Tommy Clark and Co-Founder Ethan Zohn. The two shared the story of how the idea for GRS was born out of their time spent playing professional soccer in Zimbabwe during the HIV/AIDS epidemic, and how GRS grew from a simple idea into a global organization that has reached more than 13 million young people in 60 countries — with proven impact and results.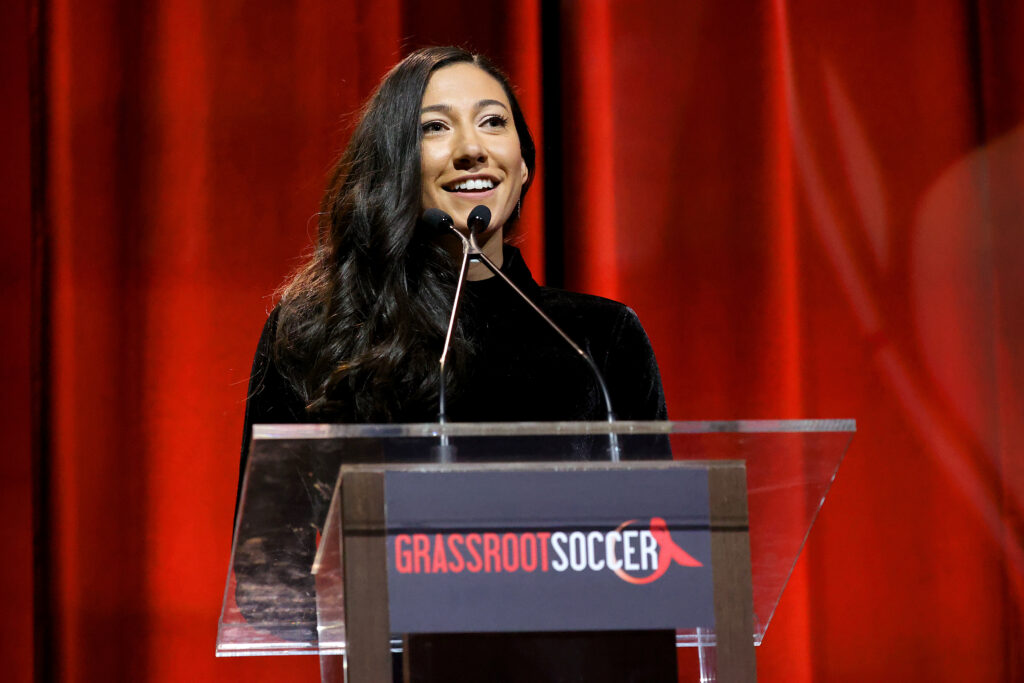 Soon after, 2x World Cup winner and GRS Global Board Member Christen Press delivered a passionate speech about how GRS programs are supporting young people — especially adolescent girls — to prioritize and strengthen their mental health. "For girls in particular, challenges such as HIV acquisition, gender-based violence, and unwanted pregnancy can contribute to depression, anxiety, and other negative mental health outcomes," Press said. "We need to build a global response that equips young people with essential life skills, helps encourage their innate resilience, and provides the mental health support they need so they can live happy and healthy lives."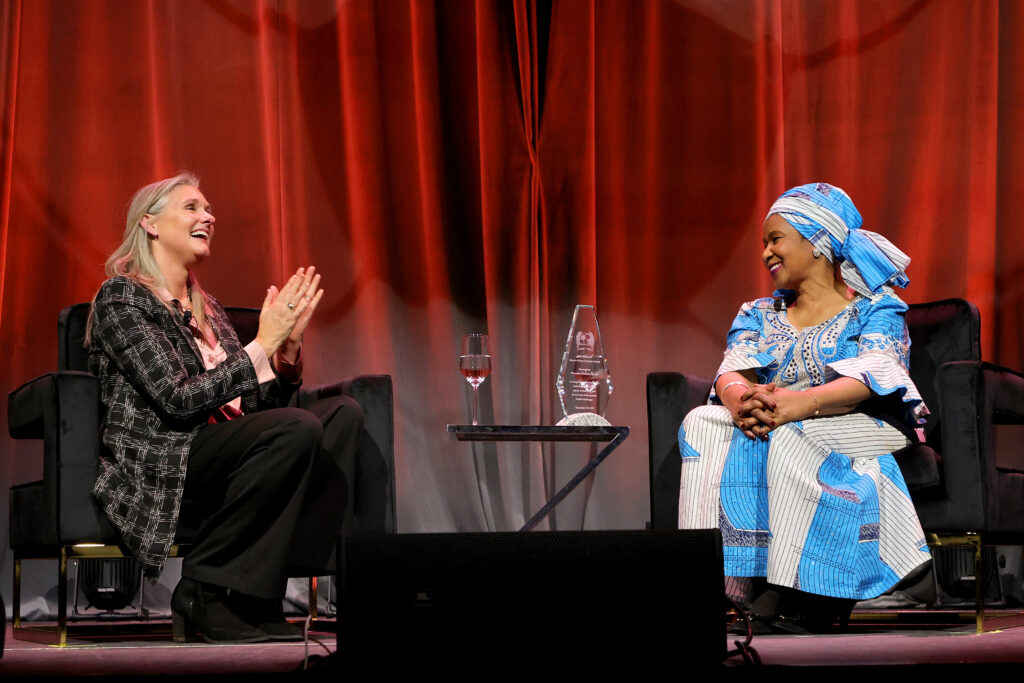 The night also featured the first-ever Grassroot Soccer Game-Changer Award, which honored Dr. Phumzile Mlambo-Ngucka, former Deputy President of South Africa and Executive Director of UN Women. Following the presentation of the award by GRS Global Board Member and Gala Honorary Chair Fiona Ferguson, Dr. Mlambo-Ngcuka sat down with Dawn Averitt, GRS Global Board Member and founder of The Well Project, for a powerful conversation on gender equality and addressing the most pressing needs and challenges facing young women and girls in sub-Saharan Africa right now — including the role of men in this work.
"Getting the men to take responsibility to be at the forefront of addressing gender equality is critical," Dr. Mlambo-Ngcuka said. "We do not praise a fish for swimming…Once a man reaches a responsibility where they take on gender issues and don't expect to be praised, then we have succeeded in creating a proper human being."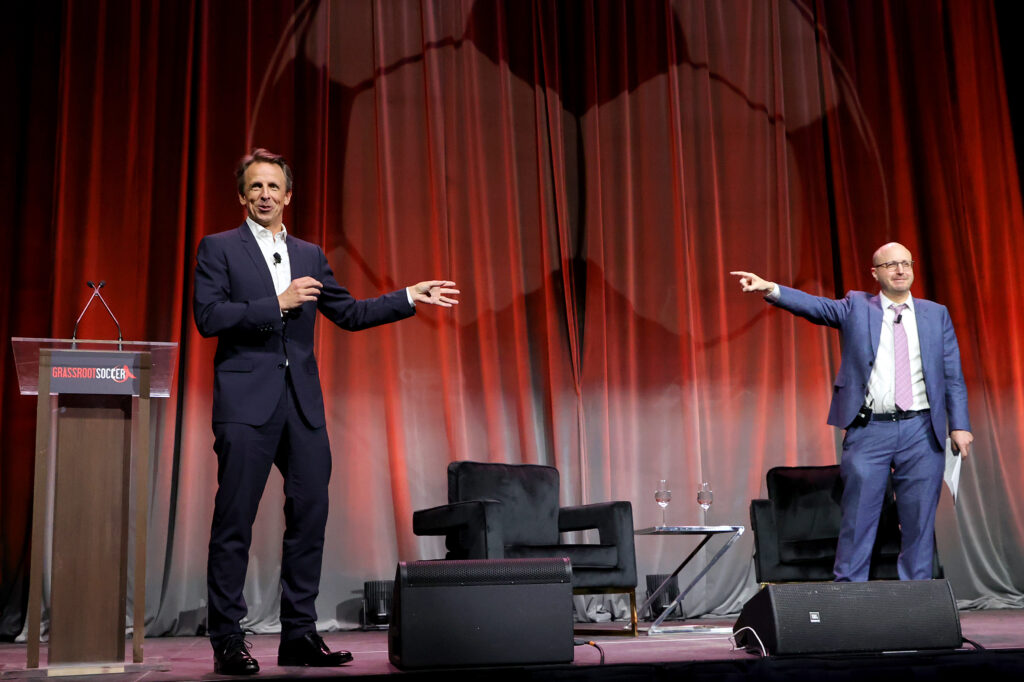 The evening also included lively competition for an incredible selection of both live and silent auction prizes donated by a host of generous supporters. Prior to the live auction, award-winning writer and late night TV host Seth Meyers joined Bennett on stage for a fun and hilarious conversation that upped the excitement in the room before the bidding began. Actor and Wrexham AFC owner Ryan Reynolds, Chelsea FC star Christian Pulisic, and U.S. Women's National Team Defender Abby Dahlkemper, all of whom generously donated auction items, also shared video messages expressing their support for GRS.
"The great thing about soccer is that it's an international sport — everybody who gets the chance to play it loves it," Meyers said when asked why GRS's mission resonated with him. "If you're playing something you love and you're out being athletic and surrounded by other people your age who are passionate about it as well, that's when you're most open to hearing a message."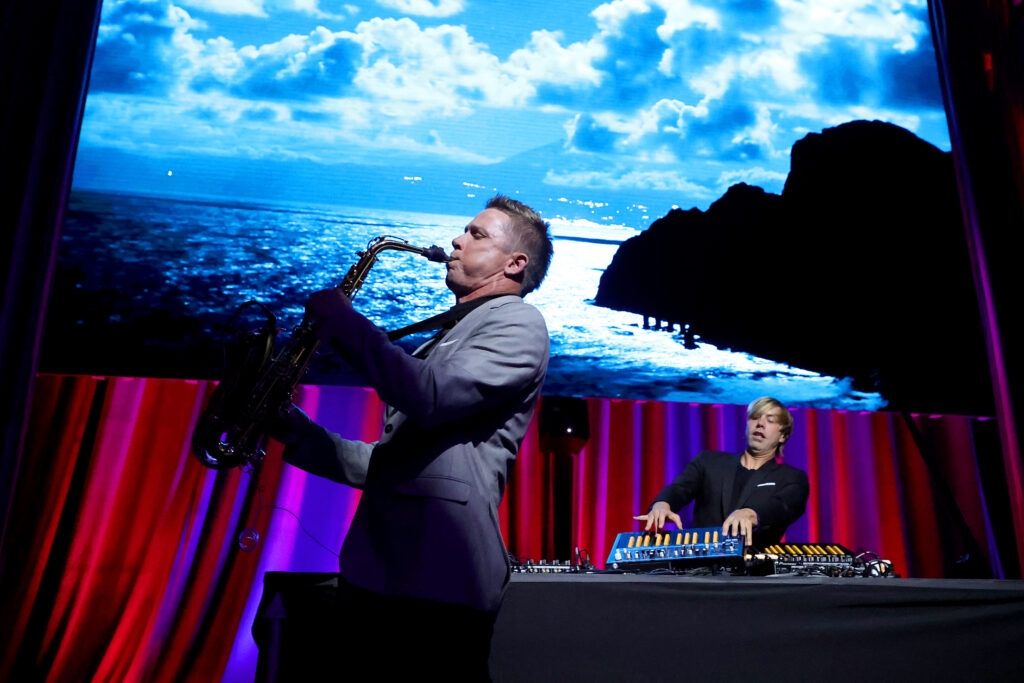 Following the auction and the conclusion of the program, South African DJ duo GoldFish took the stage for an incredible live set to culminate an unforgettable night.
GRS is extremely grateful for the dedication of our Gala Committee, Co-Chairs, and Honorary Chairs; the generosity of our global community of partners, sponsors, and donors; and everyone who joined us in person and via livestream.
Together, we are changing the game in adolescent health.