"The ambition behind World AIDS Day transcends national borders, gender, and so many other differences that are thought to divide us. It is a day of solidarity in which the global community comes together to raise awareness of HIV and AIDS and honor those whose lives have been most impacted by this epidemic. But awareness without action isn't enough. "
– Fiona Ferguson, Grassroot Soccer World AIDS Day Gala Chair, 2019 & Global Board Member
On Thursday, 21 November, Lindley Hall in London echoed with excitement, ambition, and optimism as Grassroot Soccer (GRS) supporters from around the world gathered to mark the 2019 World AIDS Day Gala. Thursday's convening of world-class athletes, celebrities, thought leaders, and supporters raised over $1 million, which will empower thousands of youth with access to GRS's award-winning health-based curriculum. GRS programming has reached more than 2.3 million youth to date, reaching them with the critical health knowledge, life skills, and mentorship they need to thrive. This approach is based on the unwavering belief that change is most impactful when effected through community-based efforts and collaborative action.
Two-time World Cup Champion and US National Team player Christen Press took the stage for a Q&A, bringing the team's message of gender parity across the world. Adolescent girls are particularly at risk of contracting HIV, and are more than twice as likely to become infected than boys of the same age. Gender-based sexual violence contributes to the spread of HIV – girls who have experienced sexual violence are 1.5 times more likely to contract HIV. Press, a GRS Global Board Member and Global Ambassador carried the momentum from her visit to Khayelitsha earlier in the week, where she participated in the GRS Equalize! tournament, spending the day with participants and coaches, advocating for gender equality, playing some spirited football, and talking to youth about resilience and the power of positive belief.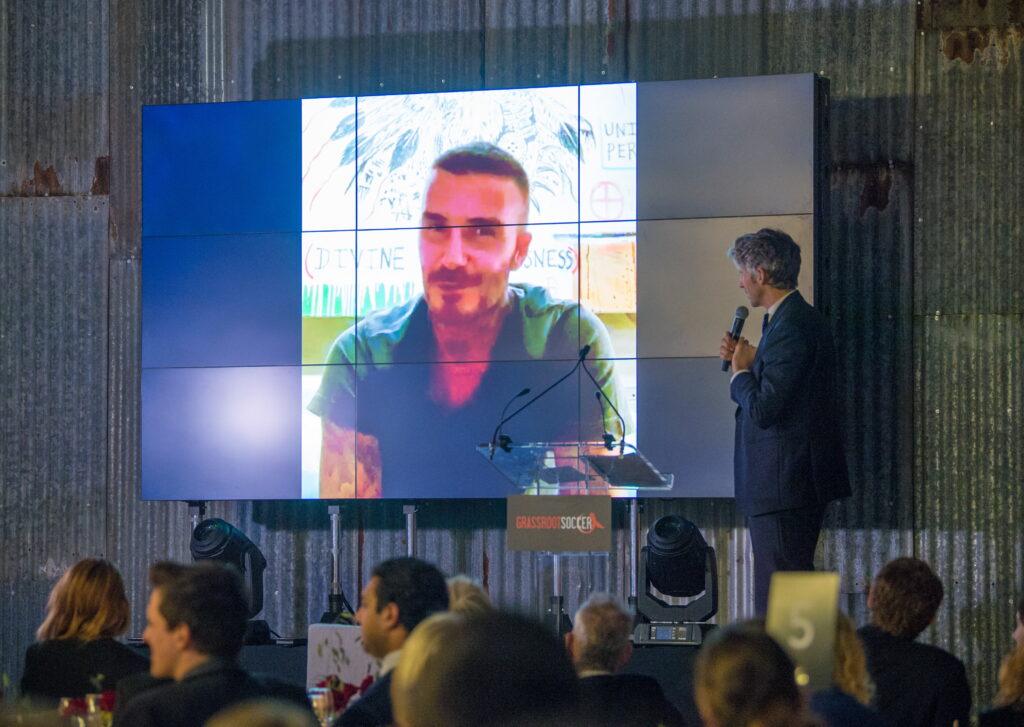 The 2019 World AIDS Day Gala, emceed by the talented George Lamb, was marked by appearances from Sir Alex Ferguson, Grassroot Soccer Global Ambassador Rachel Riley, renowned designer Stella McCartney, two-time World Cup Champion and U.S. National Team player Tobin Heath, and a special video message from David Beckham, OBE. The evening's excitement continued in lively competition for an impressive selection of auction prizes, donated by a host of generous supporters.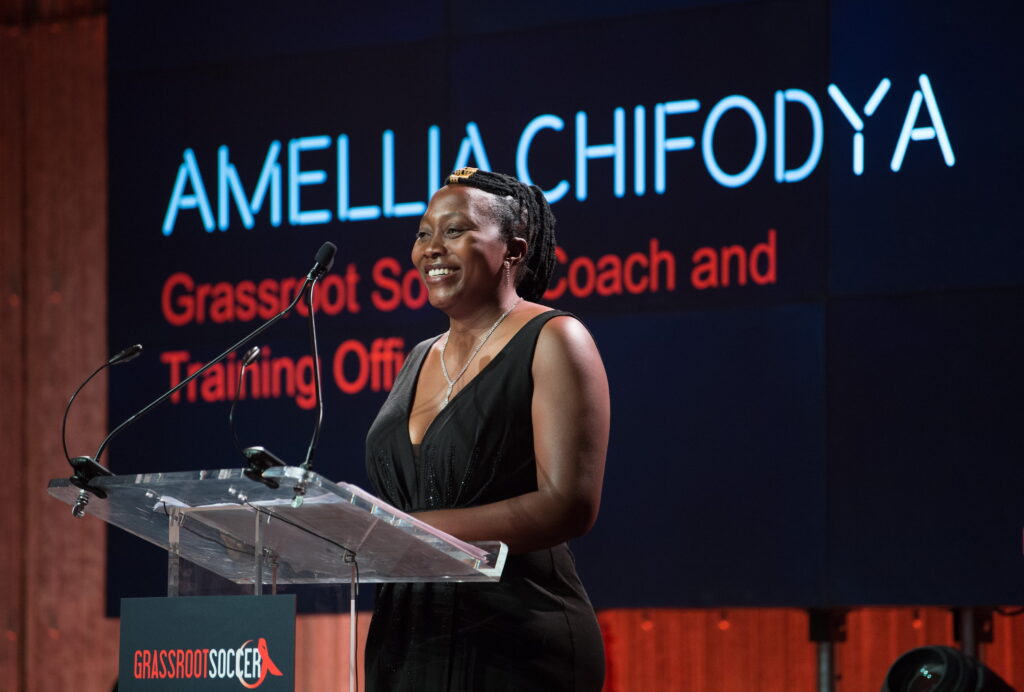 GRS Zimbabwe Curriculum Development and Training Officer and former Zimbabwe Women's National Team player Amellia Chifodya gave an inspiring speech with a rousing call to action, while speaking to the unifying power of sport. "You know soccer unites everyone. Wherever there's soccer, people from different races, different nationalities come together in harmony."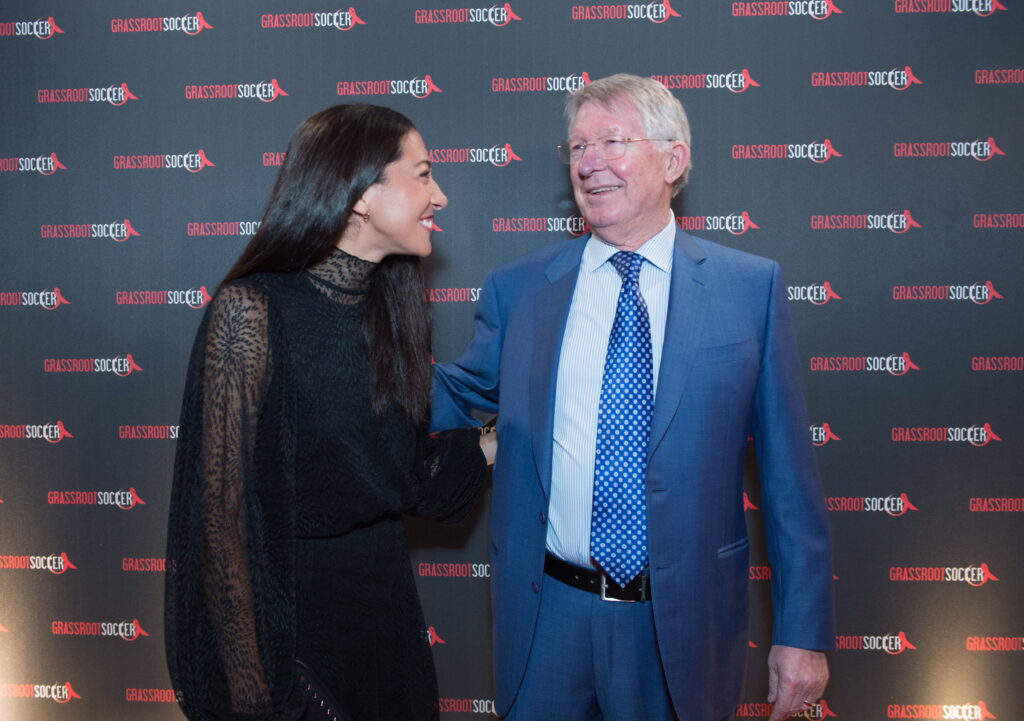 GRS is immensely grateful to all attendees of this year's gala. Your continued support fuels programmes in countries with the highest levels of HIV in the world, including affiliate sites in South Africa, Zambia, and Zimbabwe and other geographical areas of high impact. "We're here celebrating Grassroot Soccer and our goal to work with one million kids each year," said GRS Founder & CEO Dr. Tommy Clark. "We want to give them information, support, mentorship. We want to make sure they have the assets and knowledge they need and access to health services."